Categories >
Guides and Tips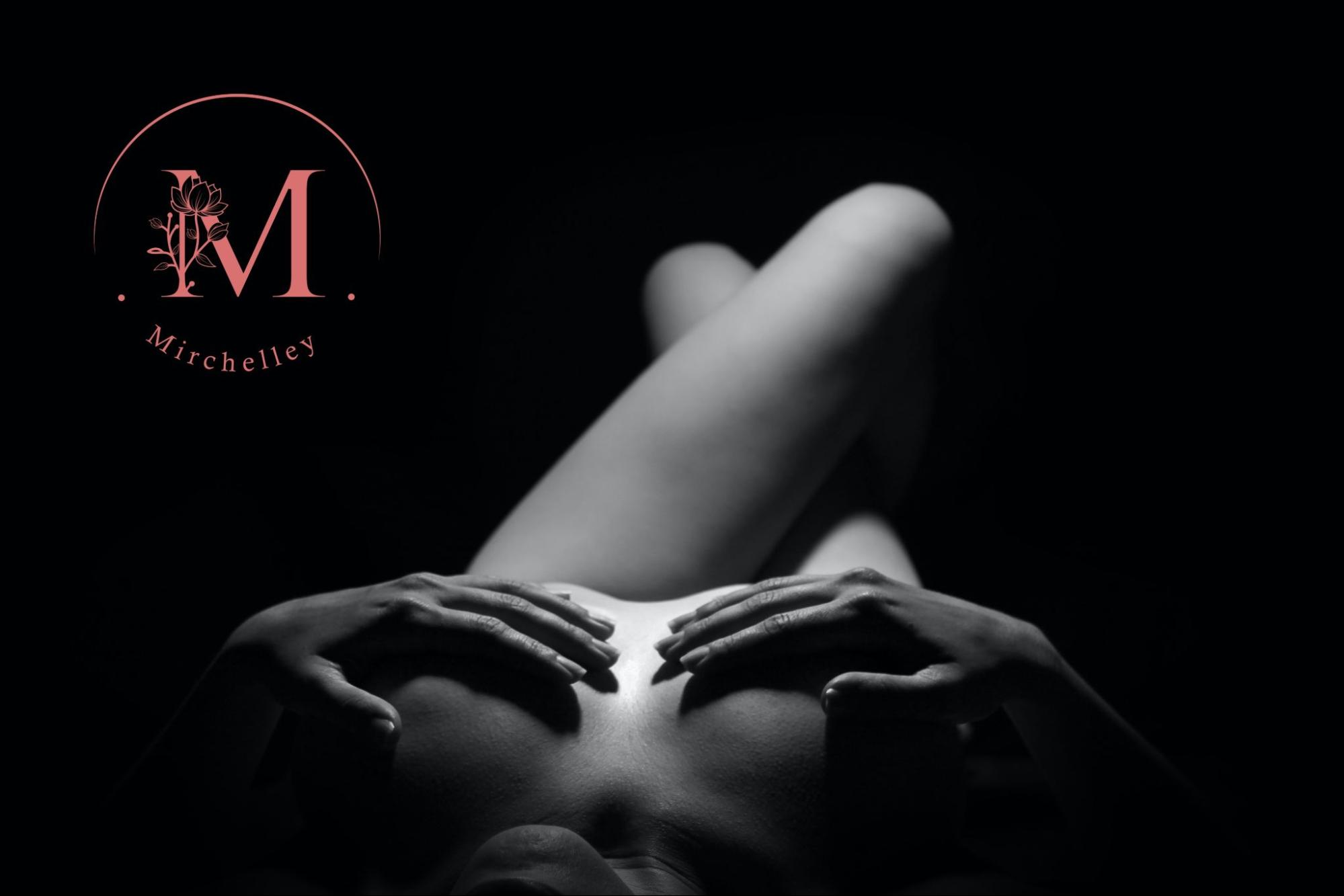 Red Light District in Singapore: What You Should Know
Singapore is a city that is still deep in tradition and imbues a morally clean image. Some might even call it "too clean", but that doesn't mean that it doesn't know how to offer fun through extreme means like prostitution.
Singapore views prostitution itself as legal as long as there is no public solicitation, pimping, and underage sex involved.
Is there a legal red light district in Singapore?
The only legal red light district in Singapore is Geylang. But, there are a handful of popular entertainment districts, including the Orchard Towers, Brix Bar, Petain Road, and Desker and Roswell Road.
These establishments offer not just sex but also flavourful cocktail drinks and invigorating massage. Check the table below to get an insight into what you will see in Singapore's red light district:  
District
What is it known for?
What to Expect
Geylang 
Street prostitutes and rows after rows of brothels
• Street prostitutes
• Clean establishments
• Aquarium style selection of sex workers
• Good food around the area 
• Reasonable price 
• Brothels are segregated based on nationality
• Workers from different races
Orchard Towers 
Ladyboys, sexy massage, bar girls, street prostitutes
• Freelance prostitutes
• Music bars 
• Same sex prostitution
• KTV
• Expensive service and drinks
• Lively and bustling crowd
Brix Bar 
Bar girls, freelance prostitutes, and high profile escorts
• Nightclub 
• World-class bar setups 
• Expensive service and drinks
Petain Road 
Shoebox-style apartments, cheaper services, easy lays with no pressure to pay for service from pimps
• Cheapest district for sexual entertainment
• Sexy massage services
• Personal experience with the workers
• Older prostitutes
Desker and Roswell Road
Transgender prostitutes, ladyboys, sexy massage
• Same sex prostitution 
• Limited hotel options
Is it safe to visit Singapore's red light district?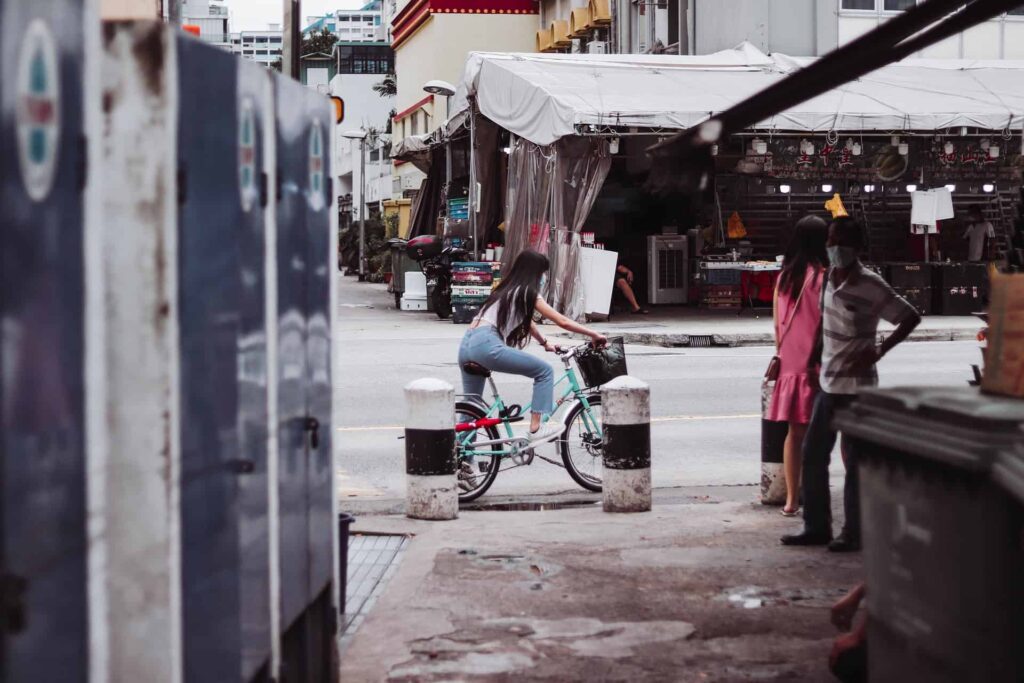 Visiting Singapore's red light district is considered to be 100% safe. The area is surrounded by 9 police stations and is routinely patrolled.
The only trouble you'll see is the contraband sex enhancers sold outside the brothels.
Despite being considered a shady place by the Singaporean locals, there are rarely any fights in districts like Geylang. The crowd is generally friendly, especially the prostitutes who seem to have a bubbly attitude.
The only fights you will find in Geylang are the results of drinking too much. Other than that, the district is as peaceful as it can be.
Geylang is also known to have clean and well-maintained establishments since it is regularly monitored by government officials.
The workers are also obligated to go through health checks and present a card proving that they don't have any sexually transmitted disease.
Everyone who visits the district to enjoy the services is encouraged to wear protection at all times during intercourse. To safeguard your health, you can also ask the sex worker for their health card.
What is the service price in Singapore's official sex industry district?
Sex workers can charge anywhere between $30 to $500 depending on which area you go to and who you approach. Prostitutes who are particularly attractive and young tend to charge a higher fee.
The lowest price can be found in Petain and Desker and Roswell Road while the highest is in Brix Bar.
Check the chart below to get an overview of the price range:
| | |
| --- | --- |
| District | Price Range |
| Geylang | $50 to $100 |
| Orchard Towers | $50 to $80 |
| Brix Bar | $100 or more |
| Petain Road | $30 to $50 |
| Desker and Roswell Road | $30 to $50 |
Things To Know About Geylang and Sex Trades in Singapore
Although prostitution is tolerated in Singapore, there are still some rules that you need to be aware of to prevent getting tangled up with the law instead of your flavor for the night.
Keep the following things in mind when visiting any of Singapore's red light districts:
Sex with minors or people below 18 is illegal. Anyone who engages in such activities will receive due punishment, which is 10 to 20 years in prison, or a fine.
Ignorance will not be an acceptable defense against having sex with a minor, so be sure to check the age of the prostitute you are hiring.
Pimping or living on the earnings of a prostitute is illegal in Garden City.
Public sex solicitation is illegal in Singapore.
Using drugs or sex boosters is considered illegal.
Extra hours will always be charged accordingly.
There aren't a lot of Singaporean sex workers in the red light districts. Most of the prostitutes are from China, Thailand, Malaysia, and Indonesia.
The only ones who truly fall under the umbrella of law in Singapore are the licensed brothels and their customers. Those outsides of it are still living in a gray area.
What to Expect When Entering a Geylang Legal Brothel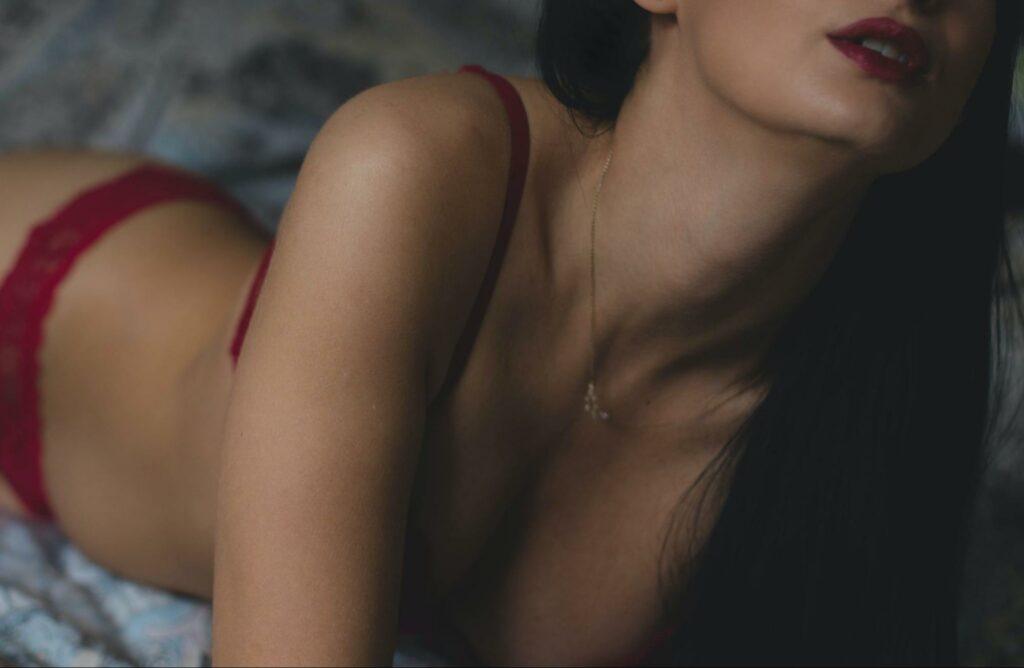 As a legal district for prostitution, you can expect Geylang to implement strict protocols.
For safety purposes, all guests are required to wear condoms. Showering before and after sex is also a norm.
| | |
| --- | --- |
| What to expect in terms of: | Description |
| Protection | Condom must be worn at all times |
| Service | Mechanical but satisfying service |
| Service duration | No time limit unless charged hourly |
| After sex | Professional and mechanical |
Protection
Never expect unprotected sex, especially in the legal sex establishments in Singapore. Some ladies on the street might allow it, but the professionals wouldn't, so it would be wise not to ask.
Service 
Most sex workers are excellent at what they do, but there are some that simply stand out. These are usually experienced prostitutes whose services come at a higher price.
There are rarely any complaints about terrible service albeit the almost mechanical process of it.
Service Duration
If the establishment doesn't charge you on an hourly basis, then there is likely no official time limit.
However, a lot of ladies will get you to finish within 30 minutes to 40 minutes so they can move to the next client and earn more money for the night.
After Service 
The ladies in red light districts are professionals who do sex for a living so don't expect them to let you stay the night. You can get a cuddle or two along with a short chat, but that's it.
The girls will ask you to shower after the deed is done and they will tidy up the room. Once the goodbyes have been said, the transaction will be considered complete.
What to Expect with Street Prostitutions
Street prostitutes specialize in quick romps. It is easy to find them since they often loiter around the streets of any red light district.
A typical night with a street prostitute can cost anywhere between $20 to $100.
The service fee will be divided among the ladies, punters, and pimps who act like PR agents of the prostitutes on the street. 
Moreover, since these ladies don't have a room of their own in the brothels, you need to book a hotel or a short-term rental nearby.  
Once the sun is down in Geylang, you will see plenty of street prostitutes lining the streets either in groups or standing alone. Most of the time, you will see pimps hanging around nearby to hook you up with a lady.
Should you visit the red light district in Singapore? 
If it's your cup of tea, Singapore's red light district is something you should not miss out on. Here, you can discover prime entertainment served to you by professional sex workers.
If you are a beginner in the red light district, we recommend sticking close to the legal establishments unless you want to risk your freedom for a short-lived romp.