Categories >
Guides and Tips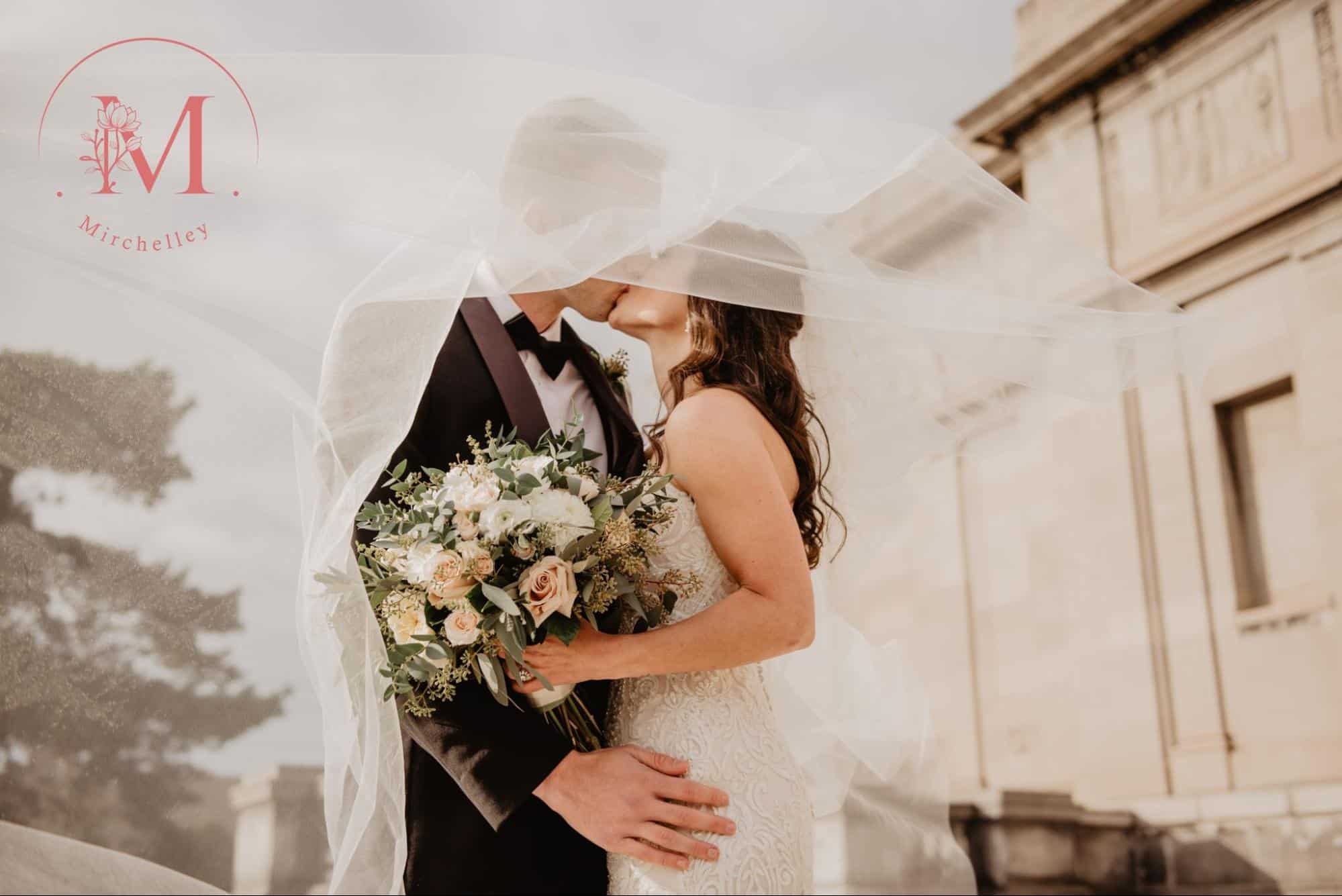 Marriage in Singapore For Foreigners: Things You Need to Know
As one of the melting pots in Asia, marriage between locals and foreigners in Singapore has never been uncommon.
However, it does involve a different procedure compared to two Singaporean citizens joining together in matrimony.
To know more about marriage in Singapore as a foreigner, check out the information provided below.
Can foreigners get married in Singapore?
Foreigners can get married in Singapore. However, for the marriage to be recognized by the government, one of the partners should be Singaporean.
If both partners are foreigners, they are allowed to get married in Singapore, provided they follow the country's rules and requirements. 
Legal Requirements for Getting Married in Singapore for Foreigners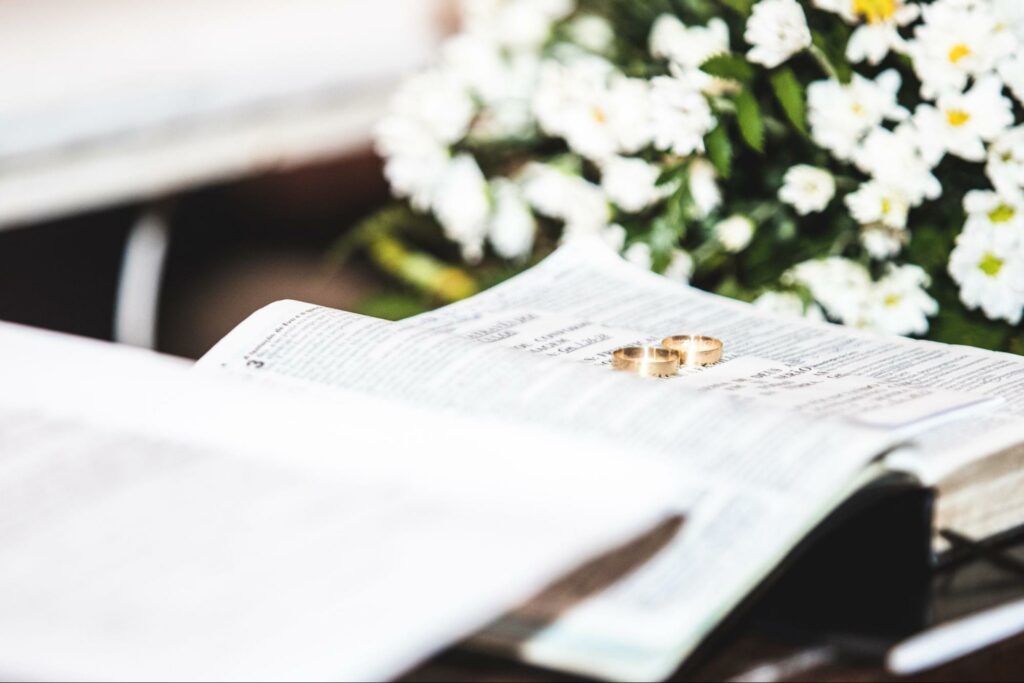 For foreigners to get married in Singapore, the Registry of Marriage (ROM) requires:
At least one party to be present in Singapore for at least 15 days before marriage registration
Completed 'invitation to solemnize marriage' form
No lawful impediment
A notice submitted 21 days before the marriage.
The above-mentioned information are the requirements for marrying foreigners in Singapore.
Once you are certain that you can comply with all the requirements above, you must provide the following documents for your registration in ROM:
Original passport or NRIC of groom and bride.
Original passport or Singapore NRIC of 2 witnesses above the age of 21.
Entry and exit stamps in the passport that show that at least one of the couples stayed in Singapore for at least 15 days before the filing of the marriage notice.
For people with a previous marriage, a certificate/letter that proves there are no impediment issues to the marriage. The document should be provided by the respective government authorities or embassies of the involved parties.
Take note that all documents that are written in a foreign language other than English, Mandarin, Malay/Bahasa Indonesia, or Tamil should be translated by a certified translator before submission to ROM. 
Procedure for Getting Married in Singapore for Foreigners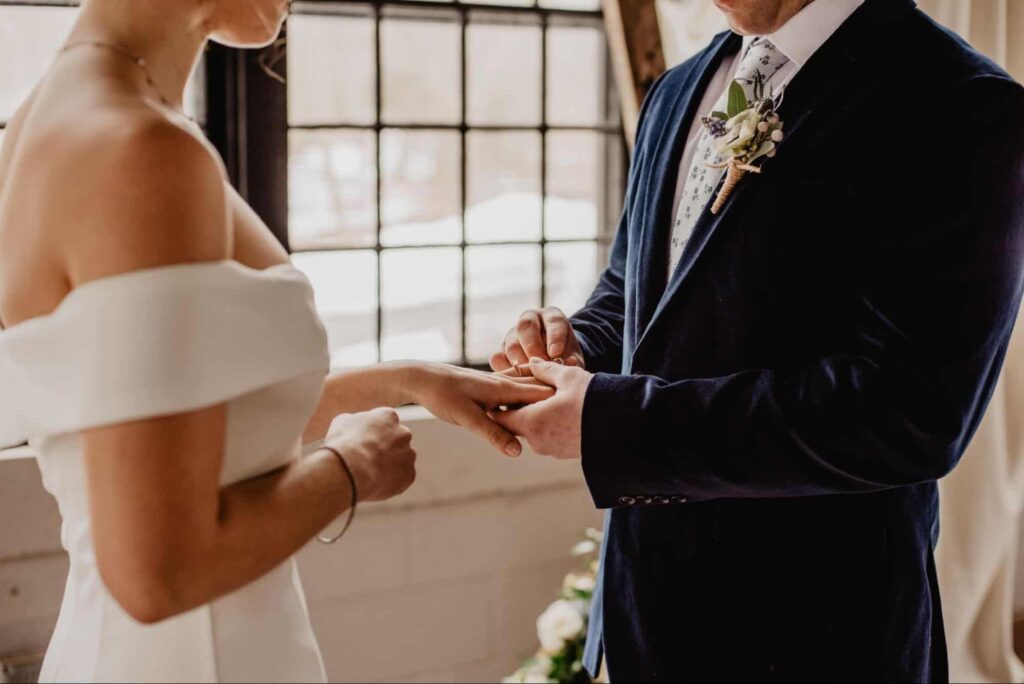 The procedure to get married in Singapore as a foreigners follows the steps below:
Attend the marriage preparation program.
Apply for your marriage.
Find a solemnizer.
Submit your marriage application.
Attend ROM appointment.
Solemnization of your marriage.
1. Attend a marriage preparation program.
Visit the ROM website and browse for any available marriage preparation programs to get better equipped for your marriage.
These programs are designed to help you and your spouse improve your relationship and prepare you for a life-long union.
The topics that would be covered in the program include the following:
Marriage expectations
Trust and commitment
Goal-setting and marriage visioning
Financial literacy
Roles and responsibilities
Managing in-laws and family integration
Pregnancy and family planning
Parenting, early parenting, and steps to parenting
Communication and conflict management
Integration into Singapore society
Employment and skills development
2. Apply for your marriage in ROM. 
Prepare for your marriage application by deciding on a date and venue for your solemnization.
The earliest that you can hold your wedding ceremony in Singapore is at least 21 days after you have submitted your marriage notice to ROM.
This time period provides anyone with enough time to raise a valid objection to the marriage.
Be sure to view ROM's calendar to see which is the best date to submit your marriage application for your desired wedding date. 
Once that is settled, select the venue for your wedding. You can hold it onsite in ROM or in any of your preferred venues.
Lastly, as part of the application process, you must find two witnesses to your wedding. Both witnesses should be above 21 years old with the following requirements:
Copy of identification, either passport or NRIC, for the marriage application.
Be present at the wedding solemnization and provide an original copy of their ID for verification purposes.
Sign the marriage certificate.
3. Find a solemnizer.
Look for a solemnizer online that would officially sign your marriage certificate. Be sure to book the solemnizer before your appointment with ROM and share with them your marriage plans for a smoother process.
4. Submit your marriage application to ROM. 
You can submit your application at the internet kiosk at the ROM office, at the Citizen Connect Centers, or at the online marriage application e-service.
Be sure to submit the complete list of requirements for your application.
Requirement Checklist: 
Identification document for the bride, groom, and witnesses: NRIC for Singaporean citizens and passport for foreigners.
Credit card for online application payment or NETS for kiosk payment.
Singpass account for online marriage application.
Take note that other requirements might be different depending on your situation. Check out the additional document list below depending on your category:
If you'll have an offsite or via video link solemnization:
Date of solemnization
Time of solemnization
Venue of solemnization
If one of you is a foreigner with a current or former work permit:
Marriage approval letter from the Ministry of Manpower (MOM)
Work or immigration pass issued by MOM or Immigration & Checkpoint Authority of Singapore (ICA)
If either of you has been married before:
Divorce papers
Death certificate of late spouse and marriage certificate (where applicable)
If you file a video link appointment:
The bride and groom must either be Singaporean citizens or permanent residents currently residing in Singapore.
Singapore-issued documents including NRIC, divorce certificate (if applicable), or death certificate of previous spouse (if applicable)
Bride and groom must be above 21 years old
The bride and groom must have an internet-enabled device with a web camera.
The bride and groom must have video conferencing software on their device.
Must-know Application Timeline
The earliest date you can hold your solemnization is at least 21 days after submission of the application.
The marriage application will expire 12 months after submission.
Application Fees
| | |
| --- | --- |
| Condition | Price |
| If either you or your spouse is a Singaporean citizen or a permanent resident | $42 |
| If you are both foreigners | $380 |
| If you want to change solemnization details after submission of marriage application | $25 |
5.  Attend your ROM appointment. 
Visit the ROM office or go to the provided video link (if you have a video link appointment) at your scheduled date.
After that, present all the necessary documents for the application so that the designated ROM officer can verify your files. All your documents should be original or certified true copies.
Once the officer deems all your documents acceptable, you will be asked to sign a statutory declaration.
6. Solemnization of your marriage. 
Prepare all the necessary documents for the wedding solemnization and perform your marriage vows. Be sure to sign the marriage certificate with the solemnizer and witnesses.
Your chosen solemnizer will bring a white copy of the signed marriage certificate to ROM and after that, your marriage would be officially recognized in Singapore.
After-Marriage Considerations for Foreigners Marrying in Singapore
As a foreigner, you only need to consider two things after your marriage in Singapore and those are your Long-Term Visit Pass (LTVP) eligibility and ability to stay in Singapore after your union.
LTVP Eligibility 
Even if you marry a Singapore citizen or permanent resident, you won't automatically become eligible for a Singapore visa or pass.
To become eligible, you must apply for LTVP in MOM. This may, however, take a long time to be approved.
To reduce waiting time, we recommend applying for a pre-marriage long-term visit pass assessment (PMLA) prior to your wedding in MOM. This will give you advance notice on whether you are eligible for an LTVP after marriage.
Once your PMLA is approved, you can use the letter of eligibility to apply for an LTVP after your wedding. Through this, you can get your LTVP within 6 weeks instead of 6 months.
Can a foreigner stay in Singapore after marriage? 
The right of a foreigner to stay in Singapore after marriage is entirely dependent on whether they qualify for a visa or Singapore visit pass.
Take note that marriage won't guarantee that you will receive a visitor pass in Singapore, so be sure to check the visa and LTVP requirements before you get married.