Categories >
Guides and Tips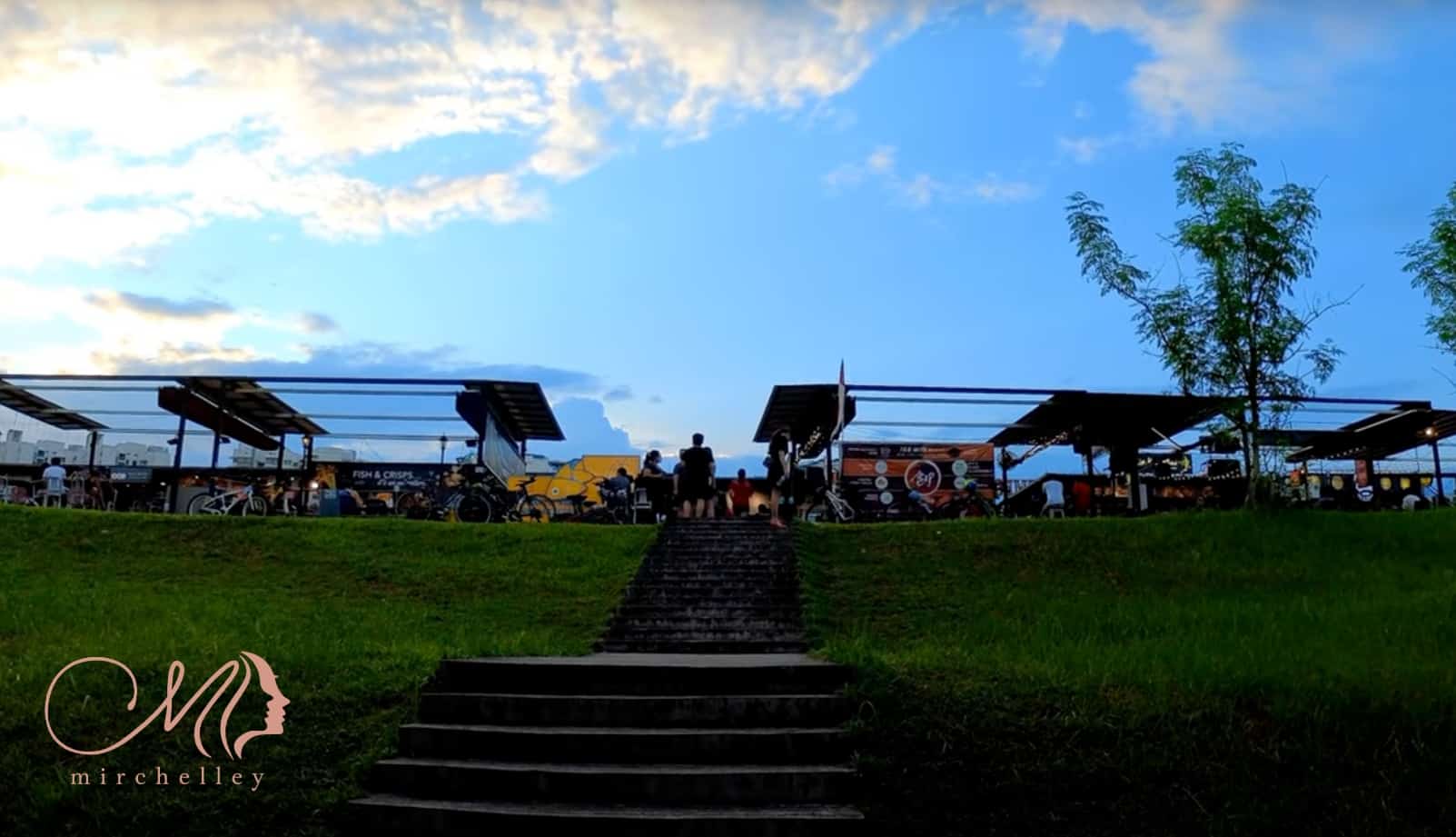 Ultimate Guide to Punggol Container Park Singapore
As someone who loves going out with my friends for food trips or low-cost hangouts, I adore Punggol Container Park. This place offers a cluster of different food and drink stalls situated in an open-air field.
Not only is the food amazing in this park, but it also has a small carnival where kids can have fun and play. It's the perfect place for families and friends to hang out on a budget.
If you're looking to explore Punggol Container Park on your next trip with your friends and family, this blog will help guide you on what to expect, how to get there, what to do, and what restaurants you need to try out.
Location of Punggol Container Park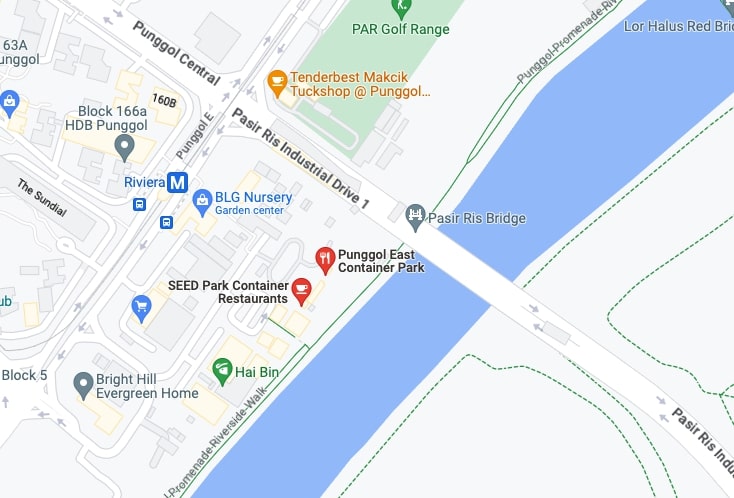 Punggol Container Park is conveniently located in the nearby Pasir Ris Bridge and health club Ark Bloc. It is right by the open field near the Sungei Punggol riverside.
How to Get To Punggol Container Park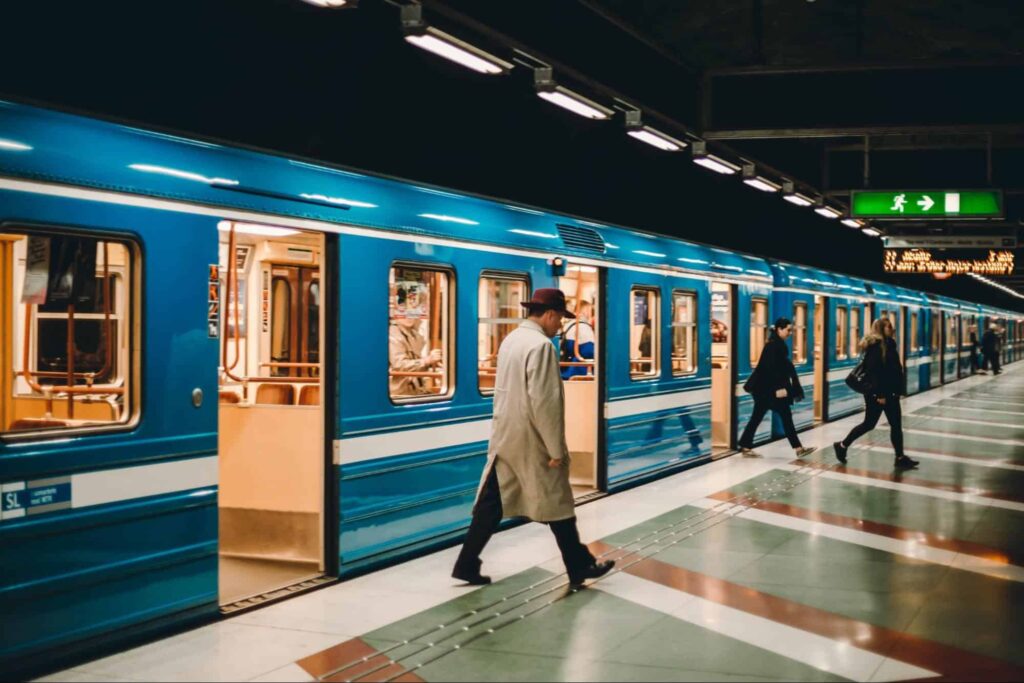 You can ride either a bus, train, or car to get to Punggol Container Park, Singapore. For bus commute, you can board buses 3, 83, or 85 from the Punggol Temporary Exchange and then disembark at the Riviera Station.
For those taking the train, board at Punggol LRT East and then alight at Riviera.
If you are bringing a car, you can simply type in 50 Punggol East, Singapore 822224 in your GPS. You can park your vehicle in the parking lot right beside the Punggol Police Station.
If there are no spots near the police station, you can also park in the P-Parking International located at 32nd Punggol East. The parking fee cost $0.65 for every thirty minutes.
Map of Punggol Container Park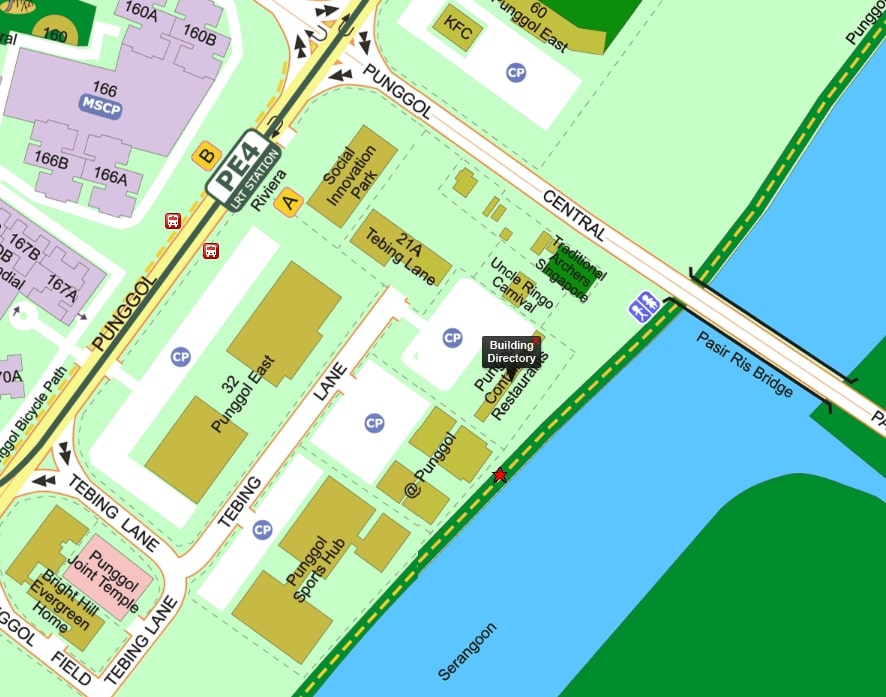 If you enter Punggol from the Riviera Station exit A, you will first encounter the social innovation park where the community garden is located. Right past that, you will see Tebing Lane, which is a street full of cafes and diners.
The main attraction of Punggol is the container park where several restaurants, bars, and street food stalls are located. The stores use shipping containers instead of the usual concrete buildings, which is why it's called a container park.
On the eastern side, you will find the Uncle Ringo Fun Fair Carnival and the Traditional Archers Singapore. The whole Tebing Lane starting from the container park down to the sports hub features cycling and jogging routes.
Things to Do in Punggol Container Park
There are plenty of things to do in Punggol Container Park and these include exploring the gardens, trying out archery, playing by the carnival, and eating or drinking at the restaurants.
1. Explore the community garden area.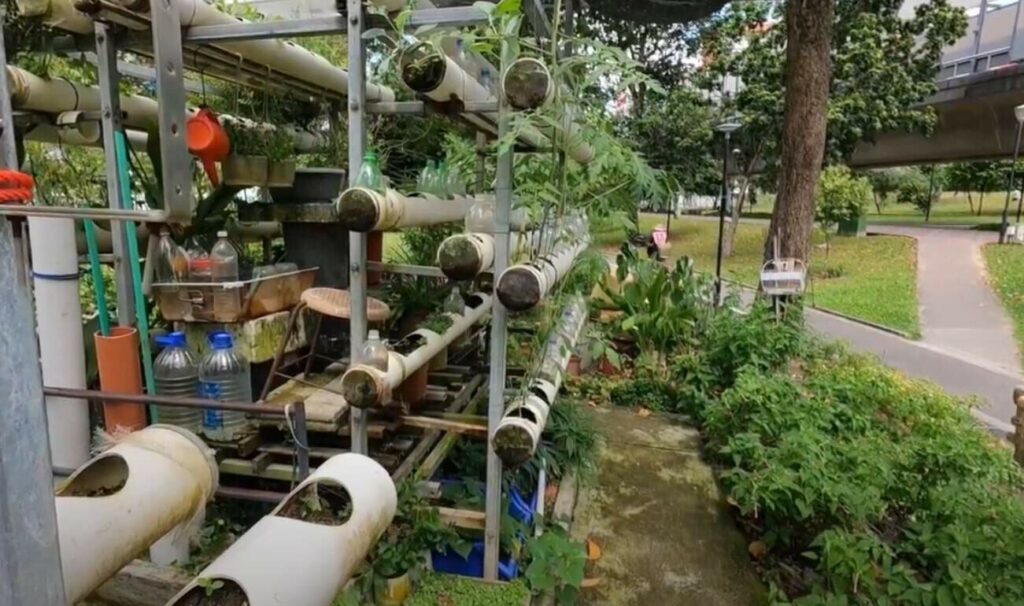 Punggol is home to over a dozen community parks and gardens that exhibit unique floras from all types of genera and species. One of my favorites is the SGVenusFlyTrap known for the maintenance of venus flytrap terrariums.
Another garden that captured my attention is the LittleBotany. This community garden is popular for importing and growing unique ornamental plants from Asia.
The last garden I want to mention is Sing See Soon, which is known for its selection of floras and landscape designs. This is the perfect place to visit if you're simply looking for materials to improve your home garden aesthetic.
2. Try out the archery range at Traditional Archery Singapore.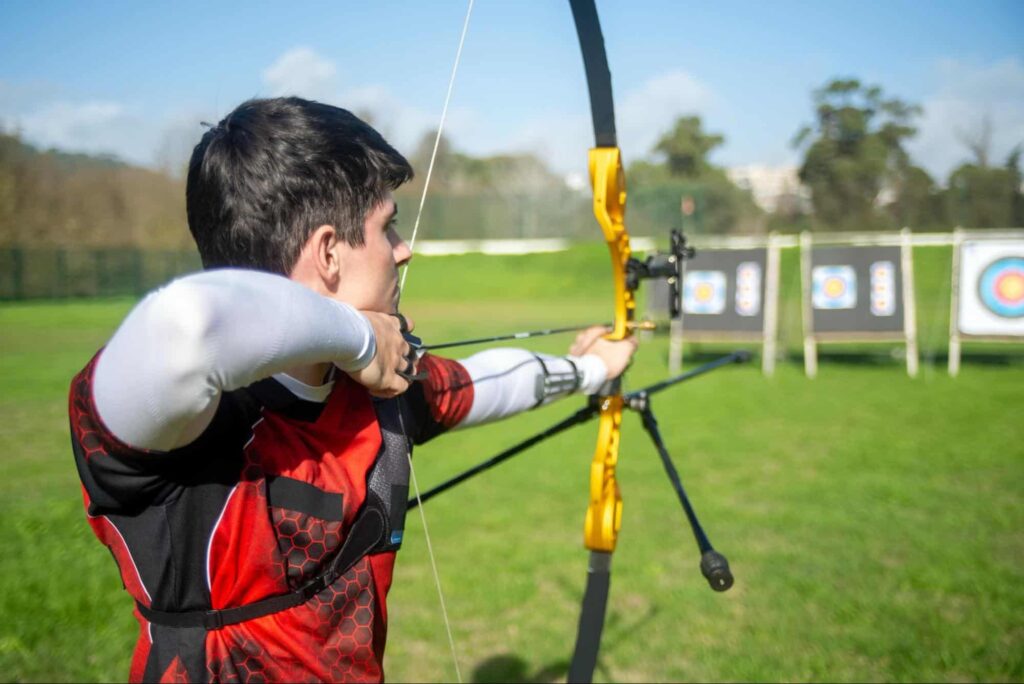 The Traditional Archery Singapore located inside Punggol holds archery classes for both kids and adults. This could be a fun activity for you, your friends, and your family — no matter what age.
When I went here, I saw that there were plenty of people who wanted to take a lesson but there were only limited slots. It was a good thing that I reserved a spot through Traditional Archery Singapore's Instagram page.
You can also make a reservation through Facebook. The lesson only cost $6 for the first 6 arrows and $6 for the subsequent 20 arrows.
The Fun Shoot experience that Traditional Archery Singapore has to offer only costs $30 for 1 hour. The price is considerably low because all equipment and gear are provided by the establishment.
3. Play by the carnival.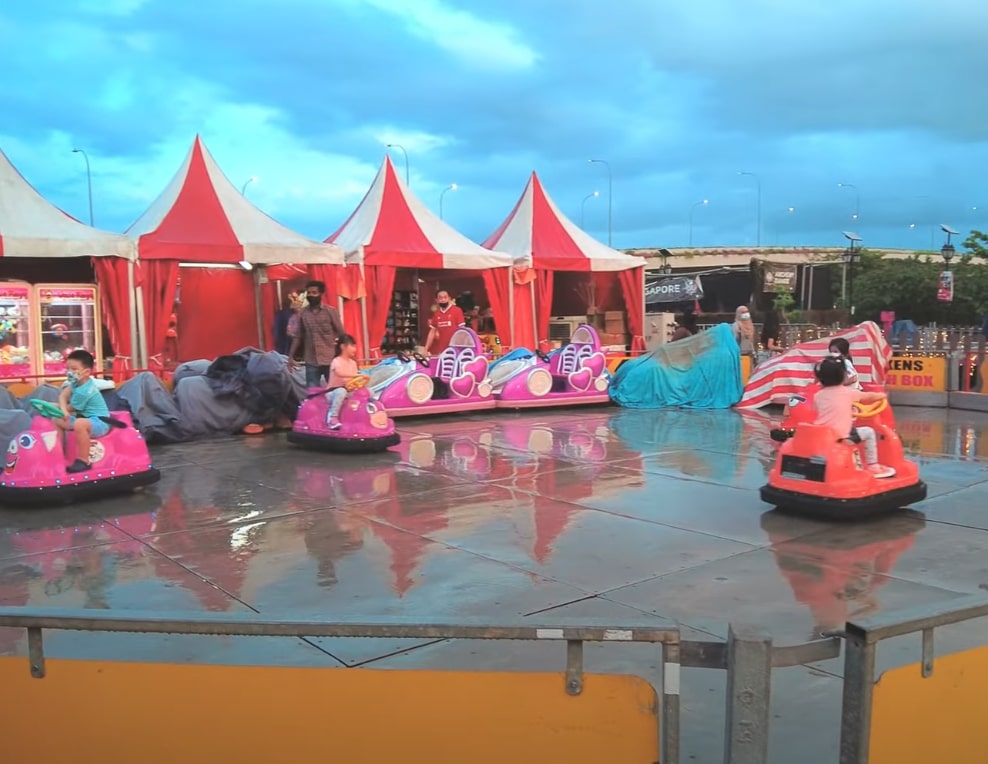 One of the highlights of the park is the Uncle Ringo fun fair. This small-scale carnival offers multiple themed rides from merry-go-rounds to roller coasters.
Most of the rides are built specifically for children only, but that doesn't mean that you can't have fun as a grown-up in Uncle Ringo. There are games that adults and children can play like the crane and shooting games.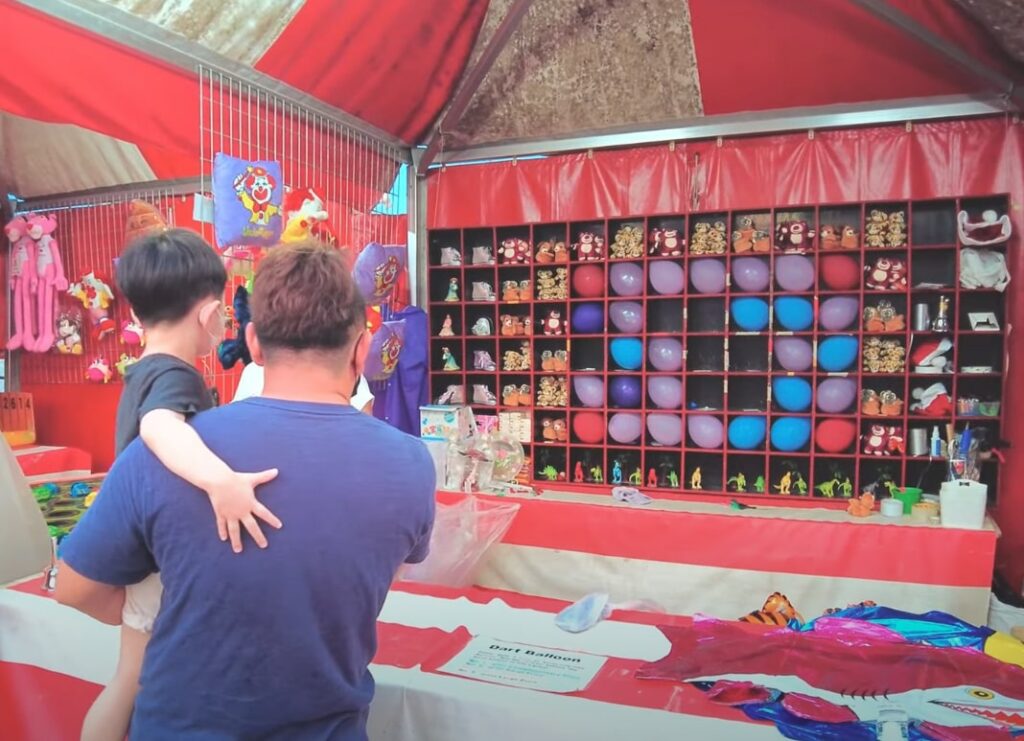 You can shoot down balloons or hit targets to receive a reward that is most likely a stuffed toy or an action figure. The park has a lot of carnival treats like cotton candies and popcorn.
4. Eat and drink at the container park restaurants.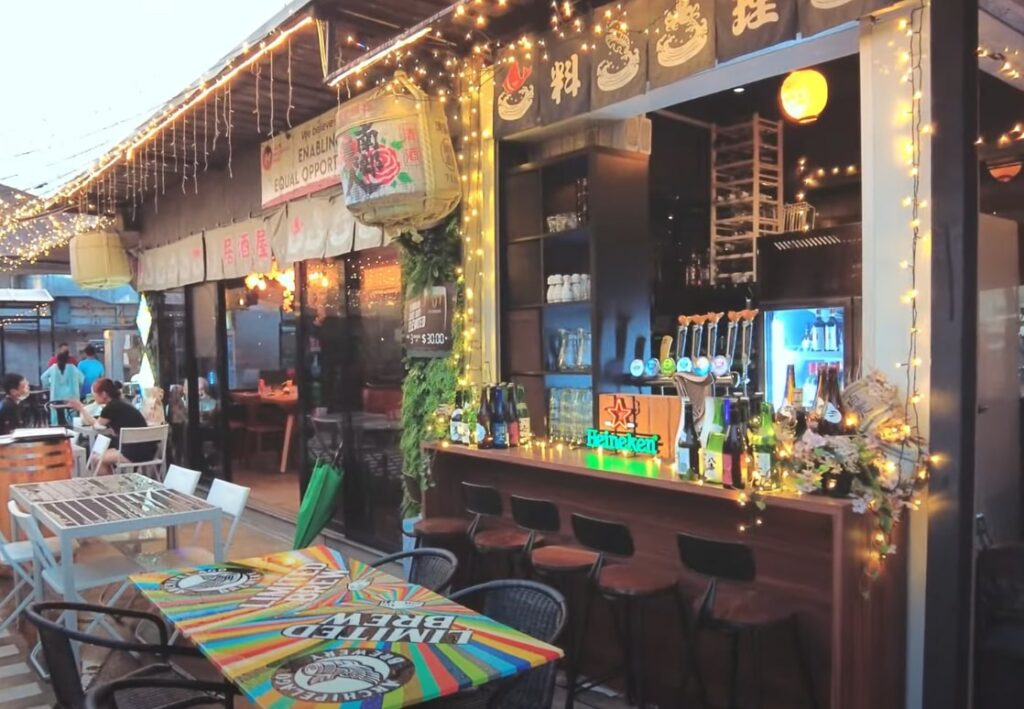 The bars and restaurants are the most visited areas around Punggol. The whole street is lined up with shipping containers that are repurposed as restaurants and bars.
What I love about this place is the variety of options. They have everything from seafood stalls to grilled foods, making the area a nice place to visit if you and your friends love having food trips.
One of the other reasons why I visit this place is the bars. I always enjoy a good drink plus entertainment — and that is exactly what Punggol Container Park has to offer.
You will see an array of alcoholic drinks lining the bar stations. The bars themselves are designed to create a chill and relaxing atmosphere where you can just talk and have fun with your buddies.
As for the entertainment, you can catch a few live band performances.
Where to Eat in Punggol Container Park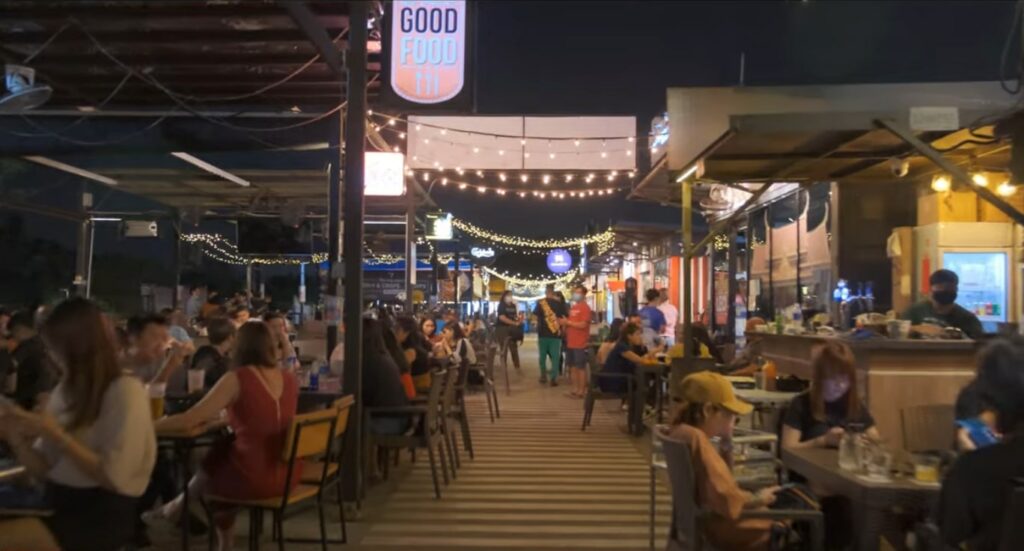 As I have mentioned before, Punggol Container Park has plenty of amazing restaurants and food stalls that offer everything from grilled delicacies to seafood meals. These stalls are arranged like a food court so you can view all your options.
To guide you on which restaurants to choose, here's a list of some of my favorites.
Seoul Good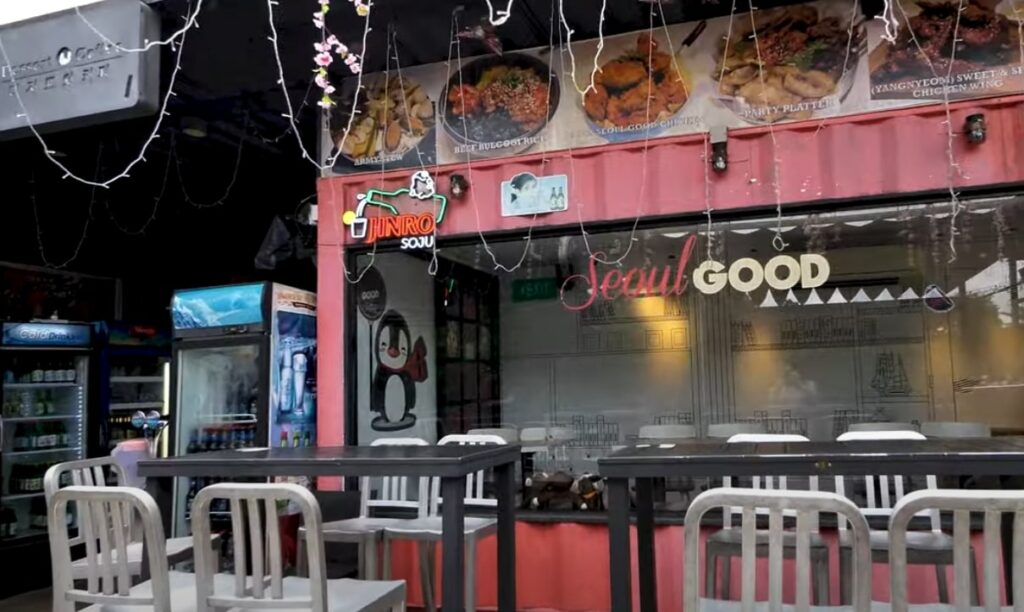 | | | | | |
| --- | --- | --- | --- | --- |
| Name | Location | Contact | Operating Hours | Price Range |
| Seoul Good | 50 Punggol E, Singapore 828824 | N/A | 3:00 PM to 10:00 PM | $$ (average) |

This food stall is inspired by South Korean cuisine and serves foods like kimchi, Jjajang rice, bulgogi, and more. It also has an exciting variety of drinks like fresh fruit juices, sodas, and most of all Soju.
Since Korean cuisine is known for being balanced and healthy, you will discover plenty of vegetable dishes in Seoul Good. Considering all the options and amount of food served, the prices in this restaurant are fairly cheap.
A basic buffet comprised of seasoned meats and vegetables only costs $13.90.
It's a pretty great deal and Seoul Good also offers a buffet for alcoholic drinks.
Big Fish Small Fish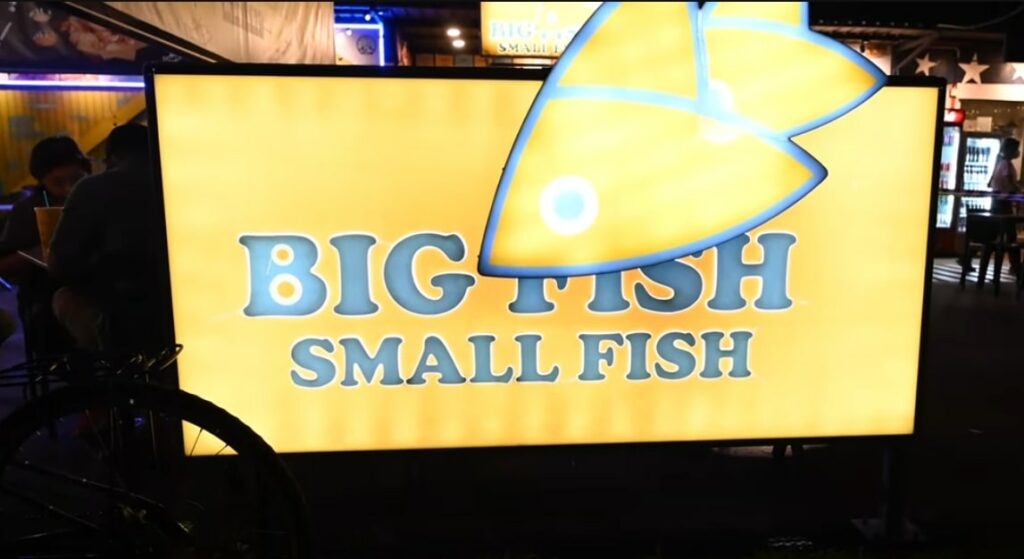 | | | | | |
| --- | --- | --- | --- | --- |
| Name | Location | Contact | Operating Hours | Price Range |
| Big Fish Small Fish | 50 Punggol E, #01-K35, Singapore 828826 | +6594387623 | 11:00 AM to 9:00 PM | $$ (average) |

Big Fish Small Fish is a popular seafood restaurant in Singapore. It offers all kinds of fried seafood dishes that are usually paired with a side of fries or rice like the UK's fish and chips.
I'm not usually a fan of fried seafood since it tends to get oily, but the fish fillet was cooked in a way that makes the fish tender. The batter was also light and crispy once fried so I can honestly say that I enjoyed it.
As for the price, the signature fish and crisp set only cost $19.90. It comes with a huge fish fillet, a vegetable side dish, fried potatoes, the soup of the day, and your choice of drink.
Pump Station 1965 Bistro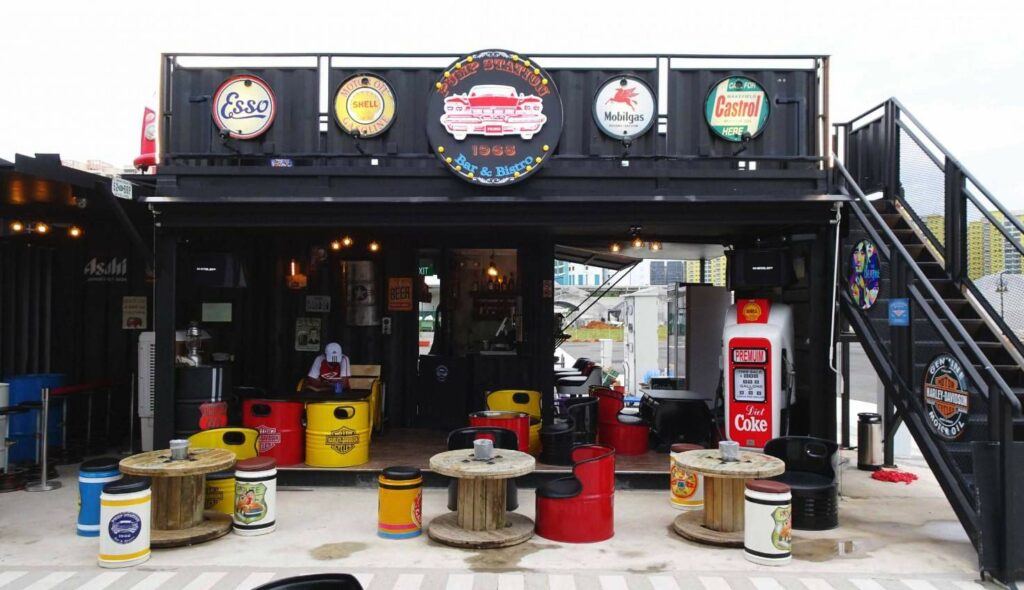 | | | | | |
| --- | --- | --- | --- | --- |
| Name | Location | Contact | Operating Hours | Price Range |
| Pump station 1965 Bistro | 50 Punggol E, #01-k32, Singapore 828826 | +6596555596 | 4:00 PM to 12:00 AM | $$$ (expensive) |

Pump Station 1965 Bistro is a restaurant that has a unique retro gas station concept. You can see the theme reflected in the design of the restaurant itself.
The chairs look like oil drums and the tables are made of old wooden wire spools. You can even see a few retro pumps placed in the restaurant to give off that old-school gas station vibe.
The food selection in Pump Station also fits its theme since it mostly sells chips, wings, grilled meat, and pasta. The price can range from $8 to $30 in this restaurant.
I love drinking in this bistro since it has the best selection of homebrew bears and classic alcoholic drinks. The retro aesthetic of the place also makes it feel like you're back in the 90s.
Beastro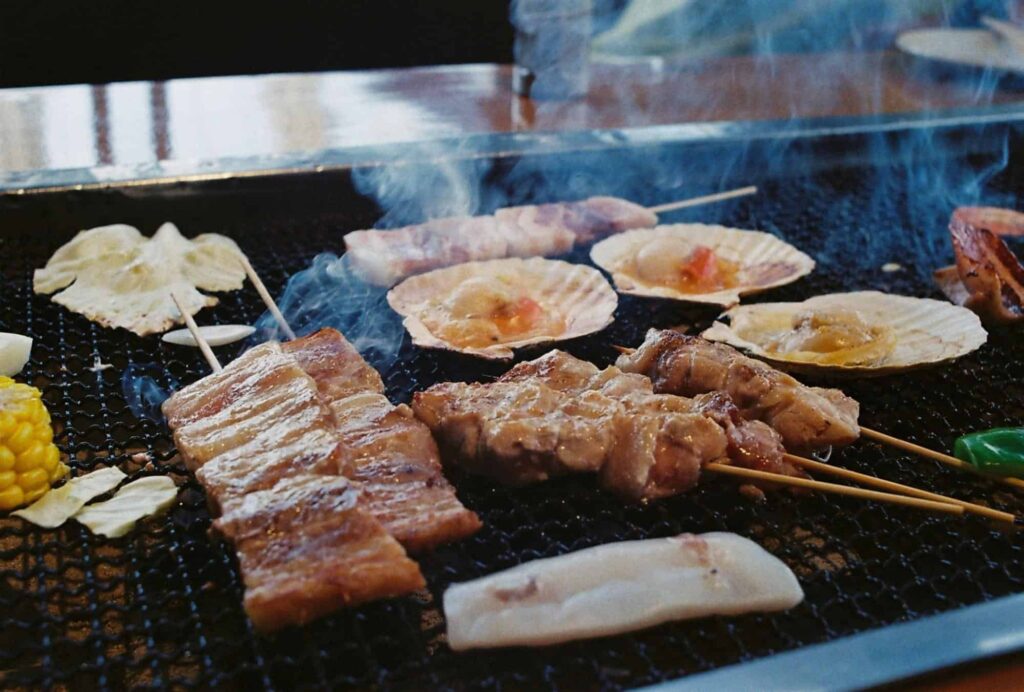 | | | | | |
| --- | --- | --- | --- | --- |
| Name | Location | Contact | Operating Hours | Price Range |
| J3 by Beastro | 2 Science Park Dr, #01-27, Singapore 118222 | N/A | 11:00 AM to 10:00 PM | $$ (average) |

Beastro is a restaurant that markets itself as contemporary Japanese. So you can expect a wide selection of Japanese food on its menu.
It also has a unique Izakaya feel, which I think you and your friends would enjoy.
The selection of food and drinks available in this restaurant includes Archipelago beers, draft beers, donburi, and charcoal-grilled vegetables and meats. It also offers a DIY grilled platter where you can select four different ingredients to grill.
Each set can cost between $2 to $5, which is cheap considering that it is good enough for two people.
Take note though that despite being DIY, you won't be the one doing the actual grilling. A crew will do it for you instead.
Fat Po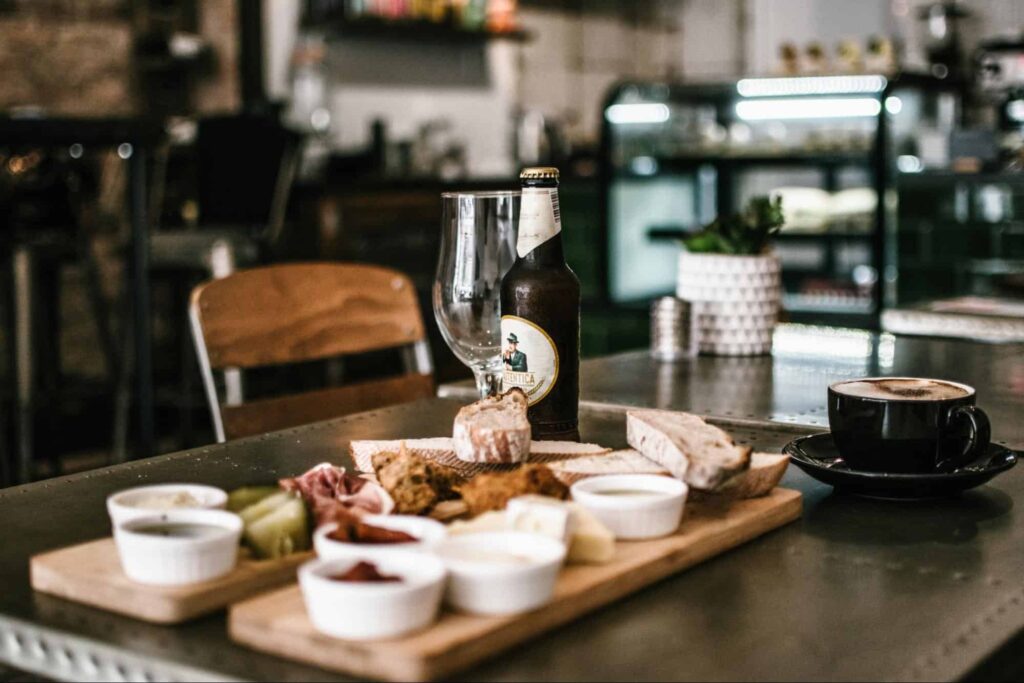 | | | | | |
| --- | --- | --- | --- | --- |
| Name | Location | Contact | Operating Hours | Price Range |
| Fat Po | 10 Tebing Ln, #01-05/06, Singapore 828836 | +6562444505 | 10:00 PM to 12:00 PM | $$ (average) |

Fat Po is a cafe that serves Western and Asian fusion cuisine. I find this restaurant amazing since it makes innovative dishes like the Mapo Fries that you will not see anywhere else.
The extensive menu will ensure that you will be spoiled for choice. It has everything from freshly brewed coffee to rice bowls to desserts.
Aside from the food, I also enjoyed the relaxing atmosphere of the place. Fat Po has potted plants accentuated by warm light fixtures which create a tranquil but simple look.
The Mala Mushroom that I ordered cost $14.80 but I can say that it was well worth every penny. The flavor of the food is rich and the presentation makes it look luxurious and appetizing.
Most of its dishes fall within the price range of $12 to $30. Meanwhile, the drink cost somewhere between $5 to $10 depending on how complicated it is to make.
Uncle Leong Seafood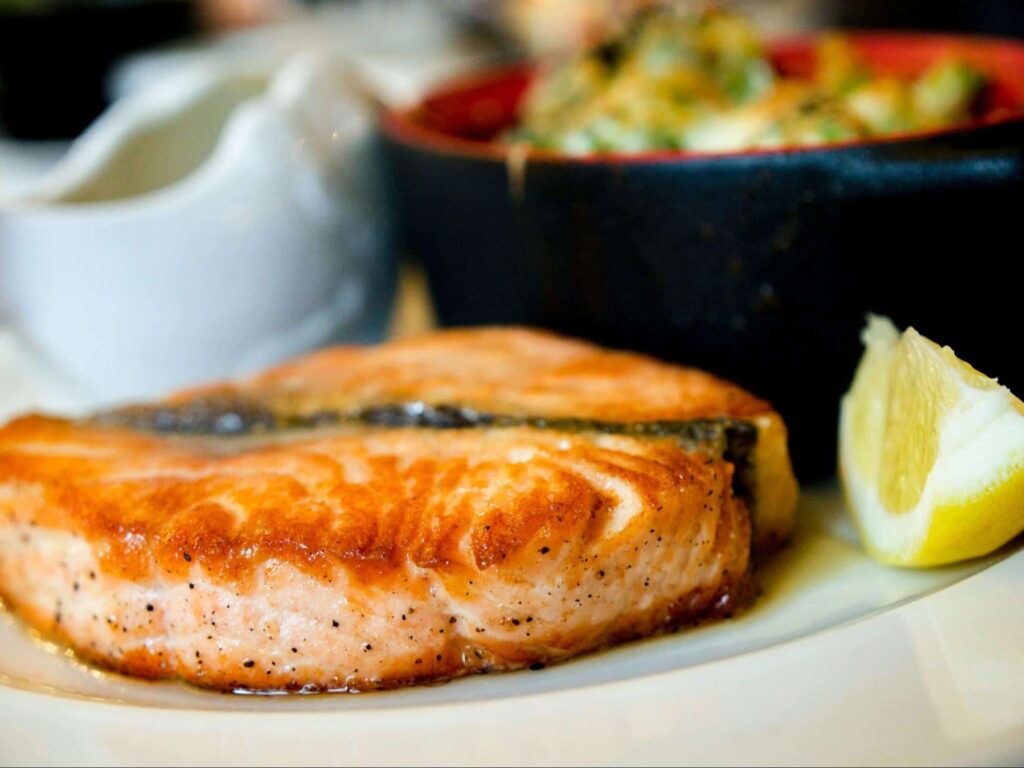 | | | | | |
| --- | --- | --- | --- | --- |
| Name | Location | Contact | Operating Hours | Price Range |
| Uncle Leong Seafood | 6 Tebing Ln, #01-03 Punggol East, Singapore 828835 | +6564411848 | 4:30 PM to 10:00 PM | $ (cheap) |

Uncle Leong is a popular seafood joint in Singapore. It serves the freshest seafood dishes out there — not to mention that the food is also affordable.
I used to enjoy going to this restaurant as a kid, so I was pleasantly surprised to see it in Punggol. The one in the container park has a huge pond where you can fish for your meal or pick the fish out in the aquariums.
What I appreciate about this restaurant is its dedication to serving customers nothing but the freshest meals. Every dish is meticulously prepared and served in big portions.
The premium meals cost somewhere between $20 to $100 while the regular meals only cost $12 to $24. The drinks are very cheap — only $1.80.
When is the best time to visit Punggol Container Park?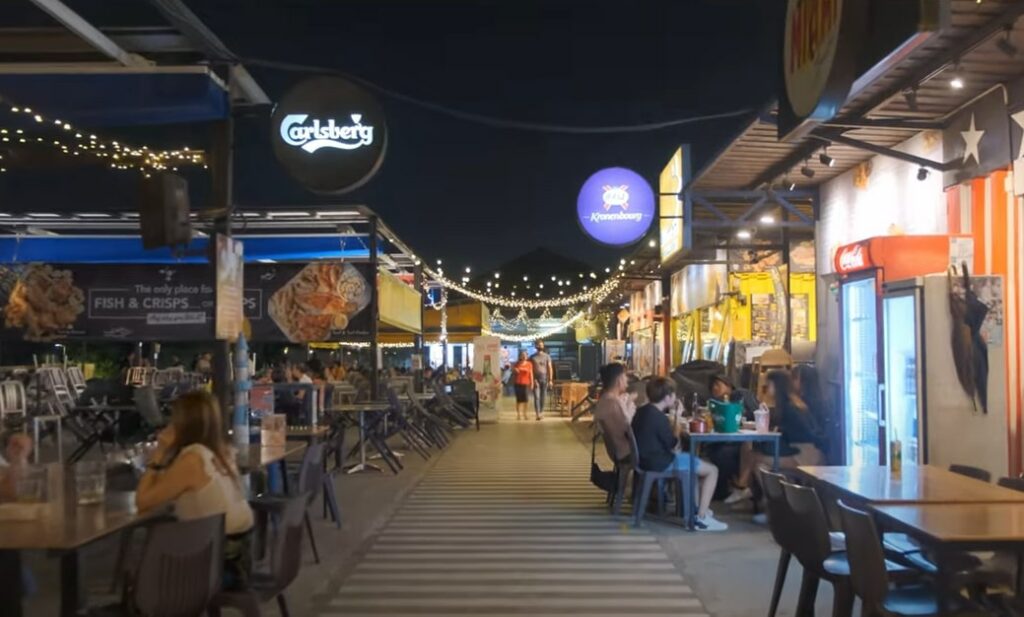 The best time to visit Punggol Container Park is during the evening between 5 PM and 10 PM. This is when most of the restaurants are open.
Additionally, the place lights up beautifully during the night and there are plenty of people to give Punggol a pleasant buzz. The slight breeze at night paired with the soft light creates the perfect atmosphere for a drink with friends.
What to Prepare Before Going to Punggol Container Park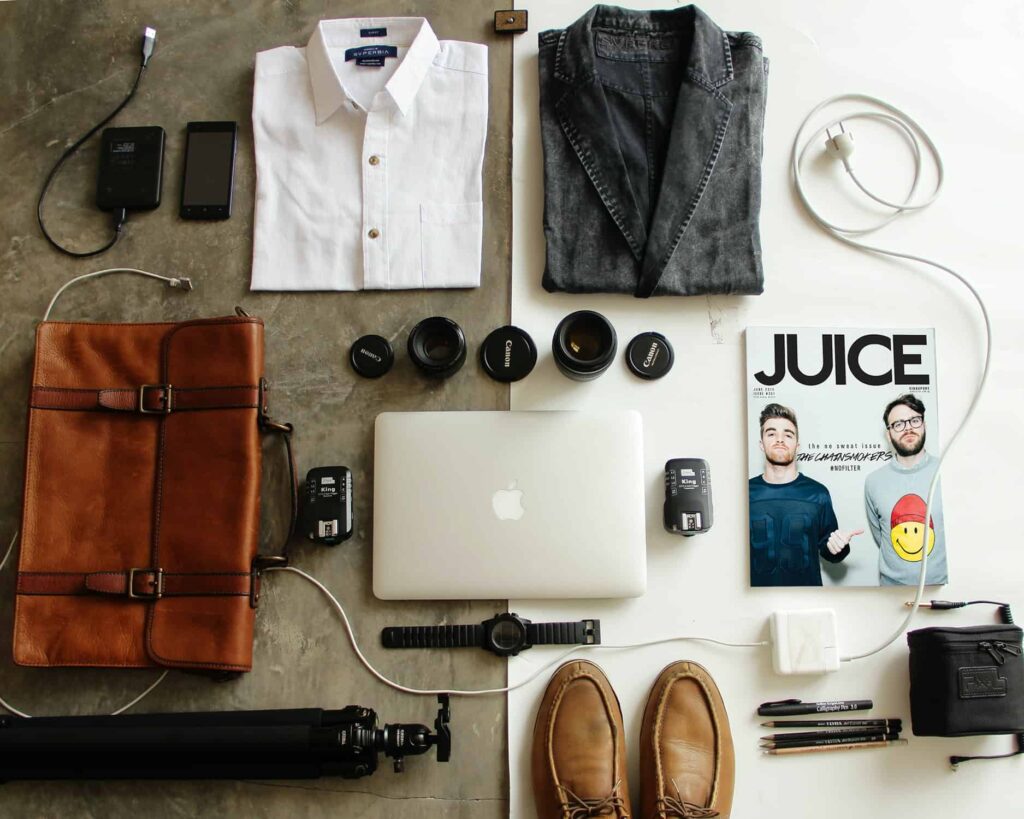 Punggol Container Park is situated in an open-air field, which means you need to bring a few tools to make your trip as comfortable as possible. Check out the list below and make sure you bring the following items.
1. Sunglasses
For those sensitive to light, you have to bring sunglasses to Punggol Container Park if you visit during the day. The park is located in an open field with no trees to give you shade so the sun will be blaring down your face all the time.
2. Sunscreen
Just like sunglasses, you also need sunscreen to protect your skin from the harsh rays of the sun. Unless you enter a restaurant, you will have no way to protect yourself from the sun in Punggol during the morning.
3. Insect Repellent
Punggol Container Park is near the river in a field so there would be insects like mosquitos here and there. It isn't such a big problem to the point where the mosquitos are too much to handle, but it doesn't hurt to be prepared.
---
Singapore is home to plenty of parks that are created to cater to the public's interests no matter their age. And Punggol Container Park is one of the most remarkable, simple, and affordable that is worth your time to visit.
---