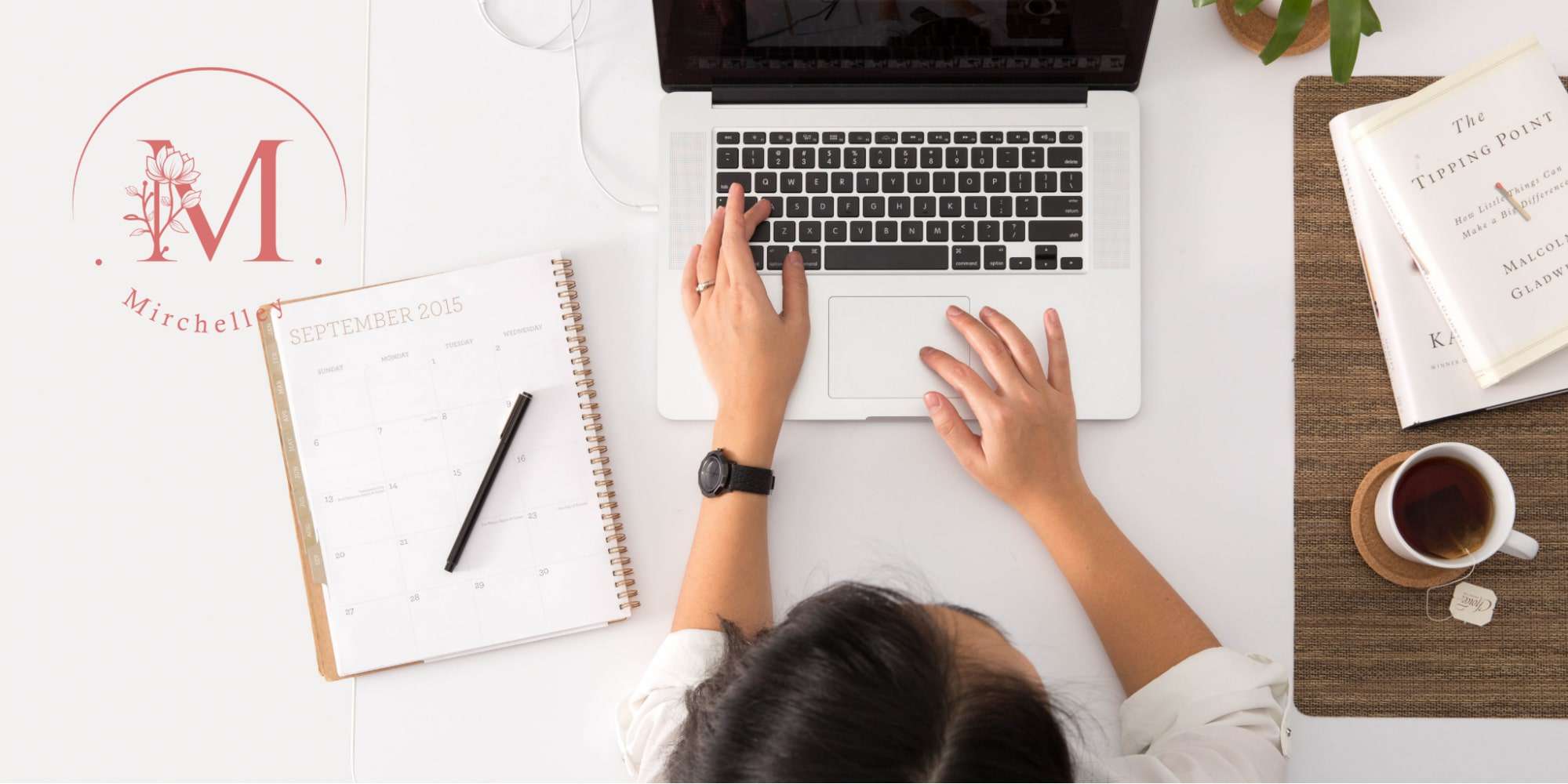 5 Top-rated Digital Marketing Courses in Singapore
Consecutive Short Courses 
Intensive Course (4 days) and a Full program with diploma (16 months to 28 months)
How we picked
Experience
Clinics experienced in double eyelid treatments help clients get more comfortable with this meticulous procedure. 
Client satisfaction
Client satisfaction is most often the x-factor that distinguishes clinics from competitors. Customers must be treated fairly and accommodated well.
Services
 Clients looking to get double eyelid procedures want to look better, and clinics that offer a wide selection of services enable them to choose the best option based on their preferences.
Accessibility
An accessible clinic helps clients recover from the double eyelid procedure by spending less time outdoors. It also allows them to get the service they need sooner rather than later.
1. Equinet Academy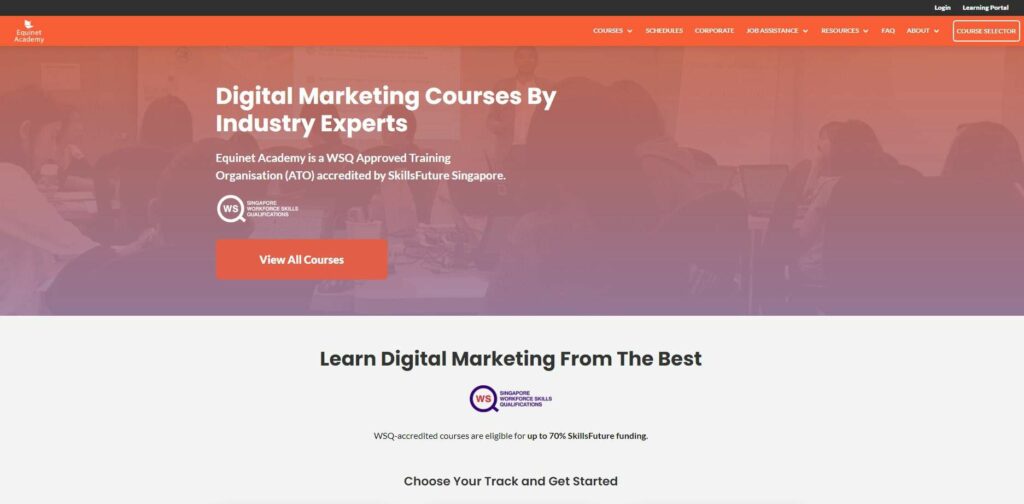 Website: https://www.equinetacademy.com/
Location: 10 Anson Rd, #25-07/08 International Plaza, Singapore 079903
Contact Info: +65 6816 3016
Program: 1-day Digital Marketing Essentials Course
Cost: $740.00 ($37 payment after 95% SkillsFuture Funding)
| | |
| --- | --- |
| Facebook Reviews | 5/5 |
| Other Reviews | 5/5 |
| Total reviews | 5/5 |
| Score consistency | 5/5 |
| | |
| --- | --- |
| Flexibility of Programme | 5/5 |
| Scope of Curriculum | 4.5/5 |
| Effectiveness; Customer Satisfaction | 4.5/5 |
| Accreditations | 4/5 |
| Value of Cost | 5/5 |
Offers grants and subsidies
Courses have flexible schedules
Short classes  
Variety of topics
Offers post training programs
Recommended for beginners to the industry
Expensive rates without the subsidy
Classes are not in-depth
The first on our list is Equinet Academy, an approved training organization (ATO) established in 2013. They primarily offer digital marketing courses in Singapore and are widely known for their short and flexibly scheduled classes.
They have three main tracks to get students started. These comprise the core modules, advanced modules, and elective modules.
It must be noted that their rates are expensive. However, Equinet Academy offers their support through available grants, subsidies and course funding opportunities.
We particularly like their SkillsFuture Credit and Mid-career Enhanced Subsidy. This provides students aged 25 and above an opening credit of $500 as a way to further encourage their desire to expand their knowledge.
Their courses are your best option if you want to try out the course without the need to allocate so much of your time. The topics are also well-condensed and bite-sized, making it easier to digest and interesting to learn.
The best part is, after students complete their courses, Equinet Academy offers them the Post-training Support Program. These events welcome the students into a community of continuous learning, as well as an insider group that discusses new digital marketing trends.

Aside from that, they also provide programs like the Career Assistance and Hiring Assistance Programs. These are backed by the Workforce Singapore (WSG) to further ease the challenges of job-seeking in today's day and age.
2. Singapore Management University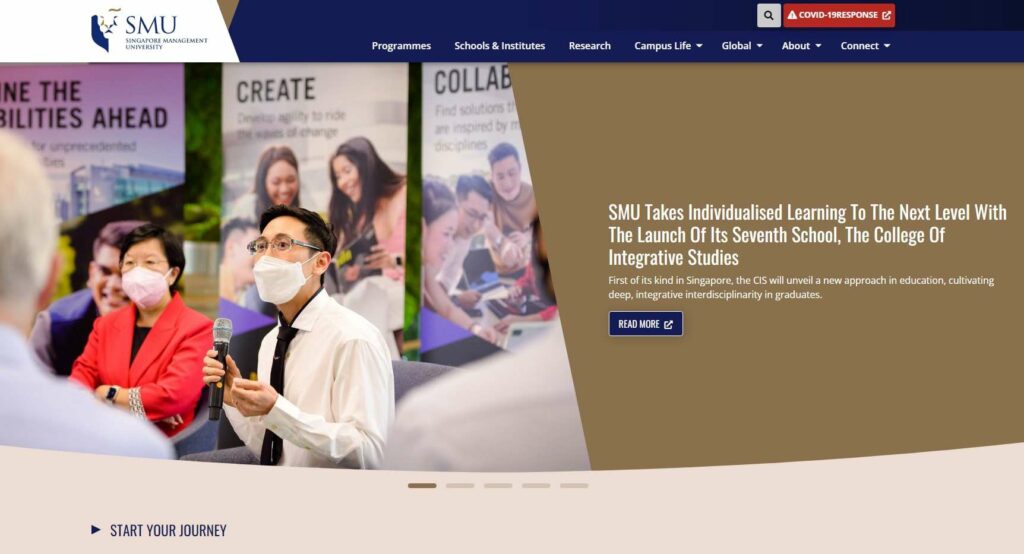 Website: https://www.smu.edu.sg/
Location: 81 Victoria St, Singapore 188065
Contact Info: +65 6828 0100
Program: 6 modules to be accomplished within a maximum duration of 3 years
Cost: $10,272 (95% SSG subsidy cover subsidy)
| | |
| --- | --- |
| Google Reviews | 5/5 |
| Other Reviews | 4.4/5 |
| Total reviews | 4.7/5 |
| Score consistency | 4.7/5 |
| | |
| --- | --- |
| Flexibility of Programme | 4.5/5 |
| Scope of Curriculum | 5/5 |
| Effectiveness; Customer Satisfaction | 4.5/5 |
| Accreditations | 5/5 |
| Value of Cost | 4.5/5 |
Convenient class schedule
Offers SSG subsidy covering 95% of cost
Intensive and comprehensive learning 
Great learning environment
Established educational body
Recommended to those working 9-5 from Mondays to Fridays
Expensive without the subsidy
Not recommended to those working during weekends
If you're thinking of getting into a more in-depth and comprehensive digital marketing course in Singapore, this autonomous university may be a good choice.
Singapore Management University offers business and administration studies that is best known for its Western or American-style education. While most students go there for undergrad and master programs, they now offer shorter courses on professional and continuing education.
This is a good option if you want to learn in a more academic environment, but are not still willing to devote so much time on the course.
Their digital marketing courses include search engine marketing, social media marketing, video creation and curation, and basically anything involving the industry. The cost of each course ranges from $1000 to $2000.
However, if you want to acquire a professional certificate in Digital Marketing, they offer a course composed of six modules – five 3 hour modules and one whole day module. This schedule is quite convenient if you have a 9-5 Monday to Friday job.
The learning environment can also be intimidating and challenging to some. But it certainly has yielded many successful entrepreneurs in its years of education.
The full fee is about $10,000, which is very costly for many students.
This is why SMU partners with SSG or SkillsFuture Singapore to cover the cost of up to 85% of the basic fee. The fee can get as low as $1100, thus encouraging students and business owners to pursue a continuous learning journey.
3. Marketing Institute of Singapore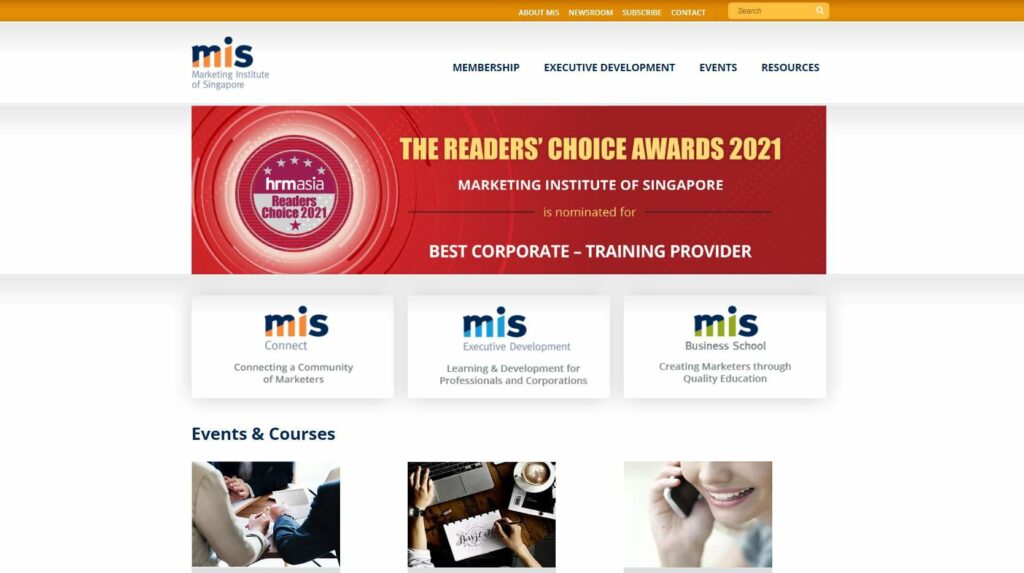 Website: https://mis.org.sg/
Location: 229 Mountbatten Rd, #03-02 Mountbatten Square, Singapore 398007
Contact Info: +65 6327 7580
Program: 1-2 day course, 9:00am to 5:00pm
Cost: $500-1000
| | |
| --- | --- |
| Facebook Reviews | 4/5 |
| Other Reviews | 4.9/5 |
| Total reviews | 4/5 |
| Score consistency | 4/5 |
| | |
| --- | --- |
| Flexibility of Programme | 4/5 |
| Scope of Curriculum | 4.5/5 |
| Effectiveness; Customer Satisfaction | 5/5 |
| Accreditations | 5/5 |
| Value of Cost | 5/5 |
Supplementary digital marketing courses are affordable
National support of organization
Established educational body
Plenty of discounts for memberships
Advanced classes come with a diploma
Advanced classes are expensive without subsidy and take 8 months
Advanced classes require application fee
Fixed schedules
Most beginners usually prefer going to more established institutes instead of training agencies. If you're one of them, then we recommend you check out the courses available at the Marketing Institute of Singapore.
Unlike other options offering digital marketing courses in Singapore, MIS is a non-profit organization. In fact, it has been the national membership body for training and sales since 1981.
That being said, the institute is in support of not only building connections and communities amongst marketers, but also boosting the quality of their service through quality continuing education.
MIS offers a limited number of courses under digital marketing, but these are all SSG credit eligible. If you happen to be a member of the National Trade Union Congress (NTUC), they can also offer you the program for union training assistance.
Their short courses are quite affordable, with discounts if you're a member, or if you register in a group of 5 participants or more.
However, if you want to take a diploma for Advanced Digital Marketing, then this may require students to invest more time in the course. This 6-module program goes for a course of 8 months with a total of 12 sessions and 216 hours.
With that, we refer this organization to students who are still making their choice between short-term courses and a 8-month part-time program with a diploma.
4. Kaplan Singapore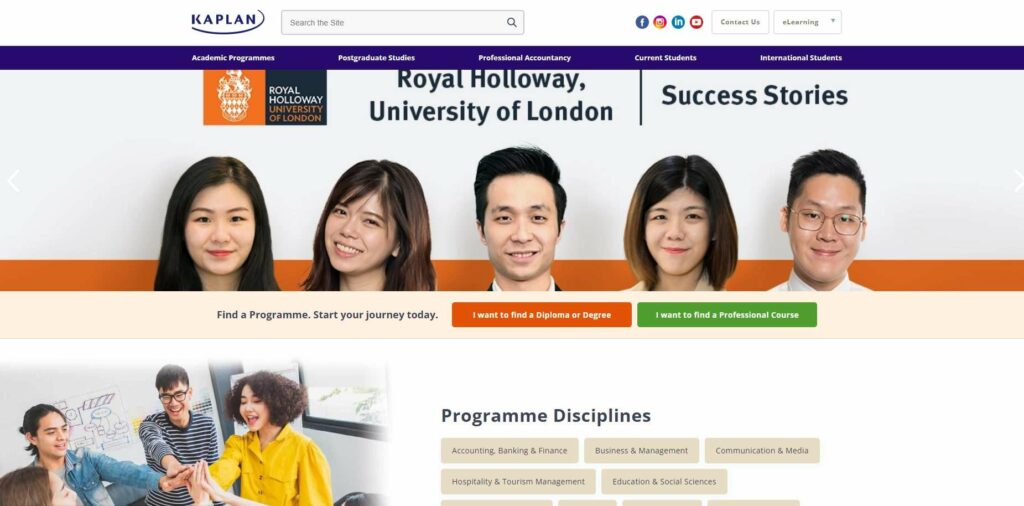 Website: https://www.kaplan.com.sg/
Location: 1 Selegie Rd, Level 6 GR.ID, Singapore 188306
Contact Info: +65 6733 1877
Program: 4-day course, with 32 hours over consecutive weekends
| | |
| --- | --- |
| Facebook Reviews | 4.6/5 |
| Other Reviews | 4/5 |
| Total reviews | 4.3/5 |
| Score consistency | 4.3/5 |
| | |
| --- | --- |
| Flexibility of Programme | 4/5 |
| Scope of Curriculum | 4/5 |
| Effectiveness; Customer Satisfaction | 5/5 |
| Accreditations | 5/5 |
| Value of Cost | 4.5/5 |
Plenty of international partnerships and accreditation
Specializes in post-graduate academic programs
Convenient weekend schedule
Additional certifications upon course completion
Costs aren't on display
Full program may be too long of a commitment
Kaplan Singapore is among the best private education providers in Singapore, specializing in post-graduate academic programmes.
The costs of their courses, however, are not openly displayed online. So, students will have to inquire directly in Kaplan on this matter.
Their course has an estimated duration of four days, totalling to 32 contact hours over consecutive weekends. This means that the schedule won't interfere with your weekday working schedule.
However, if you want to go all out, they also offer a full program with diplomas, which can be completed from 16 to 28 months. Course duration depends on the schedule and units taken.
Then again, we appreciate the perks that come with accomplishing their digital marketing program. Course completion comes with Google Analytics and Google Adwords Search certifications, making these a great addition to your employee portfolio.
We observe that their goal is to guide business people across a rapidly evolving virtual landscape through community. The school itself has maintained strong partnerships with universities from various countries, as well as recognition for esteemed professional entities.
In fact, Kaplan is accredited by AACSB (Association to Advance Collegiate Schools of Business), AMBA (Association of Master of Business Administration), and EQUIS (European Quality Improvement System) to name a few.
Lastly, it was hailed as the best private education institution in Singapore in 2017 by BERG Icons of Learning.
5. National University of Singapore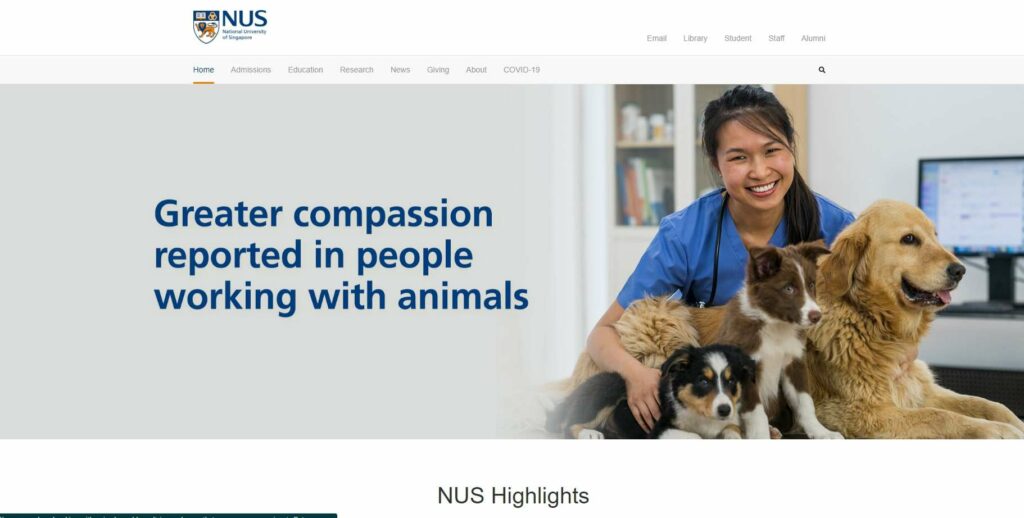 Website: https://www.iss.nus.edu.sg/
Location: 21 Lower Kent Ridge Rd, Singapore 119077
Contact Info: +65 6516 6666
Program: 16-day across 15 weeks + additional time for self-study and project work
Cost: $951.40-14,338
| | |
| --- | --- |
| Google Reviews | 4/5 |
| Other Reviews | 5/5 |
| Total reviews | 4.5/5 |
| Score consistency | 4.5/5 |
| | |
| --- | --- |
| Flexibility of Programme | 4/5 |
| Scope of Curriculum | 5/5 |
| Effectiveness; Customer Satisfaction | 5/5 |
| Accreditations | 5/5 |
| Value of Cost | 4.5/5 |
Interactive learning environment
Partnerships with esteemed educators
A balance on individual development and collaboration
Detailed framework for learning
SSG subsidy eligibility
Lengthy duration of program
Expensive costs
NUS offers a 4-module course that runs the duration of 15 weeks. with 16 class days from 9:00am to 6:00pm. The modules cover Social Media and Web Analytics, Digital Marketing, SEO and Content Creation.
The said program is accredited by SSG and is in alignment with the NICF (National Infocomm Competency Framework). Moreover, this digital marketing course may as well be the most expensive we've included in this list, ranging from $951.40-14,338 in cost.
Then again, this is also eligible for SkillsFuture credit and other funding schemes, for as long as the student doesn't forget to apply for the subsidies.
Now, what sets this program apart from the rest is the interactive nature of their learning environment. Not only do they refocus the goals of their students, they also teach them to work within a community and a network.
We also love how NUS lays all the details on their modular course page. This is incredibly helpful since it guides students on what to expect and what to prepare for.
Lastly, each of these modules are handled by respective experts of the field. For example, educators from AAMS (Association of Advertising & Marketing Singapore) will teach Social Media Digital Marketing, while SMA (Singapore Media Academy) will handle the modules under Making Online Content.
Because they have experts at the helm, we are assured that the students enrolled here will get the value of the money they paid for.